Outpatient Alcohol Detox: Home Alcohol Detox
Are you ready to stop drinking alcohol but can't find the time to go through detox? Home alcohol detox may be the answer and we can help. This outpatient alcohol detox is a convenient alternative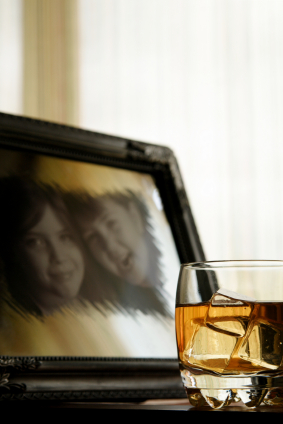 to detoxing in an inpatient setting. It allows you to still have some comforts of your home during alcohol detox. For outpatient alcohol detox to work, you need to be fully committed to detoxing off alcohol.
The difficulty with home alcohol detox is that alcohol is readily available and it is socially acceptable to consume alcohol. Many alcoholics believe they are drinking "socially" when they are obviously drunk and unable to interact socially. The challenge is that they cannot see themselves and often need the help of family and professionals to point this out to them.
When your drinking becomes the most important part of your day and the only thing you look forward to each day, you need help. However, stopping alcohol cold turkey can be life threatening, lead to seizures and even death. It is recommended that you seek medical attention to detox off alcohol to avoid these potentially life threatening medical problems. Outpatient alcohol detox is convenient and available at our phoenix facility. Fill out the form to the right to learn more about our outpatient detox program.
Our home alcohol detox service is done with the help and support of Dr. Terranella who is experienced in treating addiction, withdrawal, and other mental health conditions. Dr. Terranella has over 4 years working in substance abuse and detoxing patients off alcohol and other drugs of abuse. The holistic and integrative methods he uses allows you to be comfortable by providing medications to keep your physical body healthy while you start on a new path. You will be required to come into the office several times for appointments to ensure your body is responding appropriately to this transition. IV nutrient therapy is available and encouraged as it helps to restore your body with vital nutrients and vitamins. Regular alcohol consumption depleates your body of vitamins, minerals and nutrietns and the IV therapy is helpful to restore these levels. The IV nutrient therapy isused in conjunction with medications and liver support will help you get back on the path to better health.
Give us a call, fill out the form to the right, or click on the button below and we can explain how outpatient alcohol detox and home alcohol detox works using integrative medicine.
Outpatient Alcohol Detox....Patient Experience
"When I realized that I was physically dependent on alcohol, I was scared to death. I was down the road to lose my job, my existing relationships, my home, and all the things that came with all of those. I was terrified of my future! After about a year of dwelling on this, and drinking everyday to maintain sanity, I finally looked up Southwest Integrative Medicine and found Dr. Terranella. After some research I discovered that he is the Medical Director of a substance abuse facility, The River Source. So I called and made an appointment, and was given an appointment within the same week to begin outpatient alcohol detox.
Well, from the phone call to the actual appointment, I was never left to feel nervous, or afraid. Everything was explained to me in detail, Dr. T. even answered questions completely unrelated to what I was experiencing. The IV nutrient therapy was amazing! I had never felt more energetic and hadn't seen that clear in years. He went out of his way to see me on a Sunday (one of the follow-up appointments) and never walked out on casual conversation during the appointments. Once I had completed the office visits, Dr. T. was always available to me via telephone and answered my questions about the post acute withdrawal symptoms I was experiencing. I was given very little prescription drugs, and mostly vitamins, amino acids, and the IV nutrients, and felt NO pain during the entire process. To this day, I feel like I can count on Dr. Terranella to answer any questions either related to withdrawal, or any other medical concern I may have.
And DO NOT BE FOOLED: Naturopathic Doctors and just as competent as any other type of Doctor! I spent very little money, considering the treatment I received, and feel better today than I've felt in the last 5 years! Dr.'s Terranella and Cline are some of the most personable, friendly, welcoming doctors in the world! I would highly recommend this course of treatment for anyone suffering from any type of addiction! Thanks, Dr. T!"