Phoenix community acupuncture
Southwest Integrative Medicine is pleased to offer Community Acupuncture clinic sessions. Community Acupuncture is a way for new and existing patients to obtain affordable treatments when regular acupuncture treatments are not financially feasible or to add to existing treatments at a more affordable rate.
What Is Community Acupuncture?
Community Acupuncture is a popular treatment option modeled from the approach used in China. More recently it has been introduced in the US and other countries to help lower barriers for people to benefit from acupuncture. Treatments are traditionally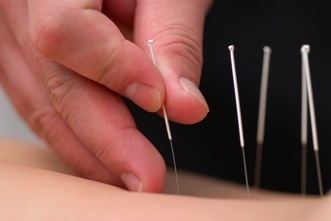 performed with patients seated in chairs within an open treatment space. In our sessions, patients are lying on tables face up or down within an open treatment space. A brief private consultation is held when you arrive for treatment and then you will be treated in our open space with others who are relaxing during their treatments. Appointments are necessary and sessions last about 45 minutes long.
How Does Community Acupuncture differ from your Regular Acupuncture Treatments?
Regular Acupuncture treatments at Southwest integrative Medicine include energy work, a different selection of points, herbal medicine, and other techniques such as cupping when applicable. These are done on a one-on-one basis so more time is spent with you during the session. Our Community Acupuncture treatments are simply acupuncture utilizing points on the arms, legs, feet, head, and sometimes back. They are very effective treatments and while our regular acupuncture treatments have their place, Community Acupuncture is not limited in any way. Any condition that we treat in a regular session will respond with Community Acupuncture.
What Conditions Respond To Community Acupuncture?
Any of the conditions that are normally treated with acupuncture will respond with Community Acupuncture. Commonly treated conditions are anxiety disorders, depression, headaches, migraines, insomnia, allergies, sinus problems, digestive issues, pain anywhere in the body, addictions, weight loss, neurological issues, smoking secession, back pain, neck pain, leg and arm pain, and more.
Why Would I Come To The Community Acupuncture Session If I Am Already Seeing You?
Of course, we make every effort to provide the greatest benefit from acupuncture within the least amount of treatments. Because we use a combination of eastern and western treatments, we can accomplish a great deal. For some conditions, however, it is best to use acupuncture multiple times per week to increase response rates. Community Acupuncture allows people that typically come weekly, bi-weekly, or monthly to obtain treatment more frequently. This small increase in treatment frequency can greatly improve the conditions for healing.
How Do I Get Started?
Our Community Acupuncture Clinic is currently open on Saturdays 9am-3pm and Tuesdays from 9-1pm will be coming soon. Sessions start every 30 minutes. You should be present at least 10 minutes before your session begins. Currently appointments are necessary but will soon be taking walk-ins. Treatments are offered on a sliding scale of $35 per treatment.
Conditions Treated:
Depression
Digestive Disorders
Fatigue

Fibromyalgia
Flu
Menopausal sx.

Skin conditions
Sleep disorders