A Holistic Approach to Optimal Cardiovascular Health
Because heart disease is so common in our population, improving your heart health ranks as one of the top ways to improve the quality of your health and quantity of your life. Unfortunately, millions of Americans fail to do just that, which is why heart disease is the leading cause of death among both men and women in America.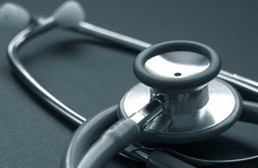 Here in the United States:
70 percent of the population has some form of heart disease
Someone has a heart attack every 20 seconds
More than 2,500 people die from heart disease every single day
What's especially heartbreaking about these shocking statistics is that the vast majority of heart disease cases are completely preventable. Yes your diet is a huge component of your health, but what is the best diet? Most of us know that the typical American cuisine is rich in artery-clogging cholesterol and also contributes to the weight gain often associated with high blood pressure. With that in mind where do you go from here. What is better, low carbohydrate, high protein or vegetarian diet? The naturopathic doctors at Southwest Integrative Medicine have extensive knowledge in clinical nutrition and the best diet(s) to fit your health goals.
You may have heard "when diet and exercise are not enough, you may need a statin drug." A lot has changed in our knowledge of cardiovascular health in the last 10 years. Cholesterol and blood pressure are important but there other emerging risks to consider as well.
There is a better way.
At Southwest Integrative Medicine, naturopathic doctors look at wellness through a holistic lens. The doctors take time to get to know every patient. Before any diagnosis is made or treatment regimen is prescribed, the doctor will understand the patient's full medical health history including: family history, employment conditions, nutrition, conventional risk factors, emerging risk factors, stressors, and current symptoms. When it comes to cardiovascular health, risk stratification is very important but surprisingly some doctors don't even do risk stratification and few look at new emerging risk factors. This is one way we are different. With a comprehensive understanding of where you are, the naturopathic doctor works with the patient to establish the relative heart health-related goals. It's like creating a road map for where you are taking your heart health.
Natural Therapies
Maintaining a healthy diet is very important to your heart wellness. In addition many people also suffer from vitamin deficiencies. Others may struggle with excess weight due to hormonal or thyroid imbalance. Common therapies that improve cardiovascular health include hormone balancing, IV nutritional therapies, vitamin shots, and nutritional and exercise counseling. In some cases pharmaceuticals are needed and may also be prescribed. We work with and refer to conventional cardiologists when needed as well.
"I'm a heart patient and I' m lucky to have SW Integrative Medicine. My cardiologist agrees. Because of them, I take vitamins to help my heart muscle, I take vitamins to help integrate the cardiologists medicineinto my system, and I learn how to live a healthy lifestyle, with acupuncture and nutrition lessons. These are just some examples, but they help my heart and they help me stay lively and healthy. Also, I take care of grandchildren all the time. I get vitamin IV treatments regularly to keep my immune system as strong as possible. So far, I have NEVER caught the children's illnesses, like colds, strep throat, etc. Want to be healthy? This is where to go!" --Sue
If you would like to experience the difference that holistic medicine provides, call us to set up a free consultation or schedule a regular appointment at Southwest Integrative Medicine in Phoenix.