IV Therapy (intravenous vitamin therapy) can be used to treat a variety of ailments, ranging from chronic fatigue and headaches to fibromyalgia. For many patients, eating a vitamin and mineral-rich diet is enough to provide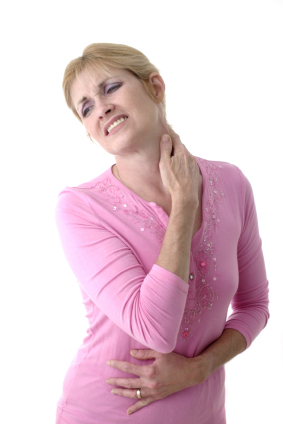 adequate nutrition. However, sometimes it's necessary to up the ante. IV nutrient therapy transfers nutrients directly into the blood stream when diet and vitamin/mineral supplements aren't enough. For patients with fibromyalgia, the immune system is chronically depressed, which makes adequate nutrition even more important.

A 2007 study examined the role that IV nutrient therapy can play in bringing fibromyalgia relief. Although the study group was small, 100% of the seven participants experienced significant relief from fibromyalgia in as little as eight weeks of treatment.


Fibromyalgia Relief in Just Eight Weeks of IV Therapy


Whether there are digestive problems which block nutrient absorption, prescription medicines which deplete the body of certain vitamins and minerals, or a grave nutrient deficiency which needs to be brought in balance, IV nutrient therapy gets critical nutrients to thirsty and hungry cells. Anecdotal reports of IV therapy relief for fibromyalgia patients have been reported for a long time, however very little scientific research existed on the subject.

In the IV Therapy study conducted at the Complementary and Alternative Medicine facility at Alexian Brothers Hospital Network, doctors monitored the symptoms and conditions displayed by seven fibromyalgia patients over an eight-week period. Each of these patients had been diagnosed with fibromyalgia for at least 8 years and were considered "therapy-resistant" fibromyalgia patients. Prior to the study, participants had tried many of the conventional treatments for fibromyalgia such as exercise, non-steroidal anti-inflammatory meds, and antidepressants without experiencing relief.

For this study, seven participants received modified versions of the Myer's Cocktail, an IV nutrient therapy mixture originally used to treat athletes recovering from intense workouts and/or injury. The seven fibromyalgia patients received the modified Myer's cocktail once a week throughout the eight-week study. While none of the results were permanent, fibromyalgia relief was consistent as long as patients received IV therapy. Patients reported:

increased energy

an ability to go about normal daily activities

a 60% reduction in overall pain

an 80% decrease in fatigue
IV Therapy Phoenix | Begin IV Nutrient Therapy Today
If you have been diagnosed with fibromyalgia, or experience chronic fatigue, migraines, dehydration, or general malaise, contact Southwest Integrative Medicine and schedule a free consultation. IV nutrient therapy might be exactly what the doctor recommends to get your health back in balance.